Renewable Energy
The heating pump uses renewable energy, to heat the apartment.

According to the current state of technical knowledge it is an authentic alternative to conventional oil heating. The heating pump transfers thermal energy, (warmth) from a "cold" medium to a "warm" medium. To achieve this it operates with a closed cycle, this is called closed cycle cooling system. One supplies the heating pump with 1 Kilowatt; one can produce up to 4 Kilowatt of warmth; thanks to free and renewable energy like water, (water heating pump), air, (air heating pump), or floor heating, (geothermal heating pump).

Advantages
Ecologically friendly, because renewable energy is used and hot house gasses would not be produced.
Complies with the new ordinance for energy and environment measurements.
Investments and maintenance costs are marginally lower than traditional oil heating.
Competent to weather conditions and stable operating expenses.
Does not use much space, (no oil tank is necessary anymore).
And now, with only one piece of equipment, coolness in summer and warmth in winter!
---
FOr further informations
Website: InnovaEnergie ‌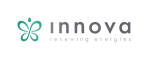 ---
viewing site
Before delivering a machine, we will gladly make an inspection at no charge.
offers
If you decide to buy one of our new machines after visiting us, the service is free of charge.
installation
With exception of special cases, the delivery and installation are included in the price.
If you decide on one of our machines, we will make you an offer while being able to profit from an excellent discount.